WHILE THIS DEAL HAS EXPIRED YOU CAN SIGN UP FOR OUR NEWSLETTER FOR MORE FROM SUBWAY AND OTHER GREAT CHARLESTON AREA DEALS!
From November, 18th until the 22nd, Subway is offering a buy-one-get-one FREE FOOTLONG SUB (of equal or lesser value) at participating locations. This is the perfect opportunity to use all of the Subway options, including bread, meats, cheese and condiments, to create the perfect sandwich for your taste.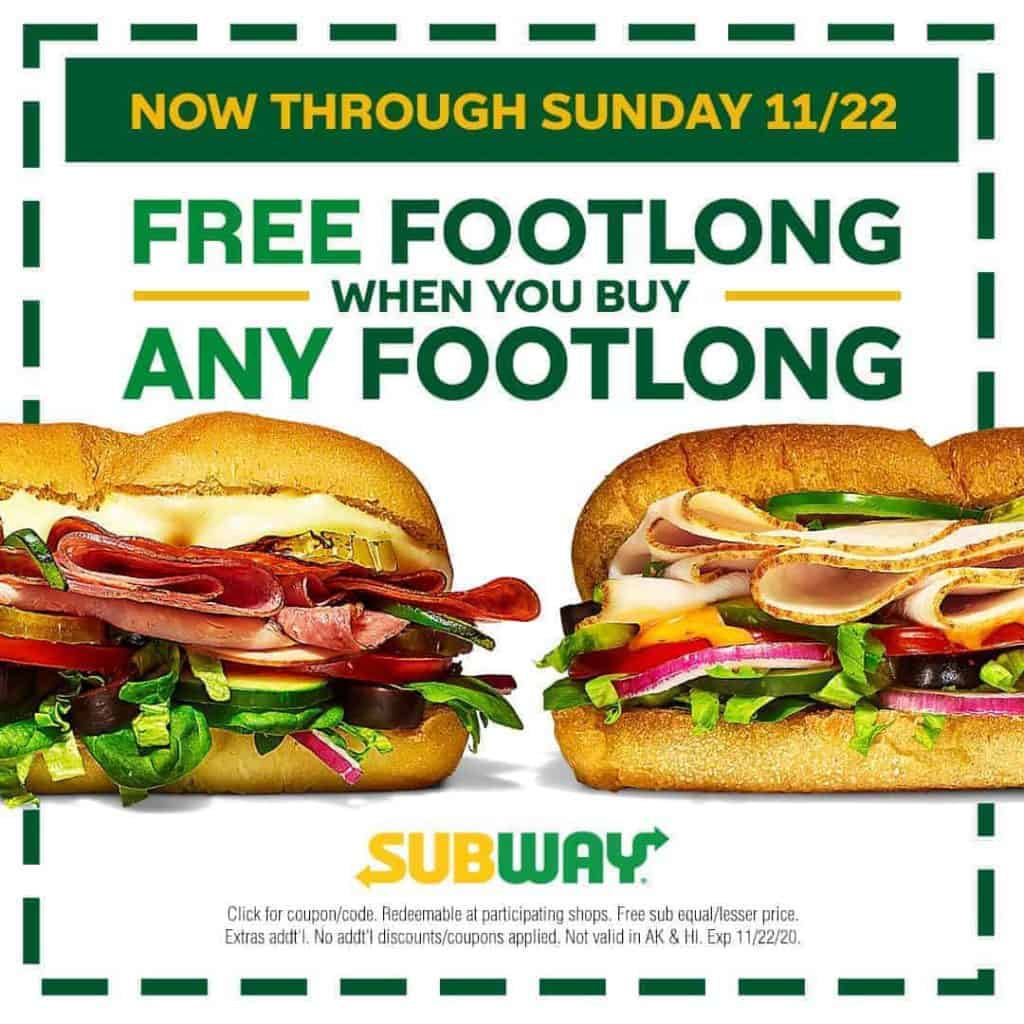 The offer is available in-restaurant, online and via its app but for in-restaurant, you will need to scan the required digital QR code, which can be found here. (The coupon pictured above is not the actual required coupon.)
For online orders (including via the app), use promo code FREEFOOTLONG at checkout.
The offer is not valid with any additional discounts.
NOTE: Not all locations offer the same national promotions. As a result, price and participation may vary. It's always wise to call ahead for verification in your area. We strive to keep up with "limited-time offers," but deals may end without notice.